Nicola and Garren got married at The Litchi Orchard. Their love for each other is amazing! No blog post would do it justice, and I am definitely not going to try. Instead I have posted below Nicola's poem, which she wrote for the ceremony.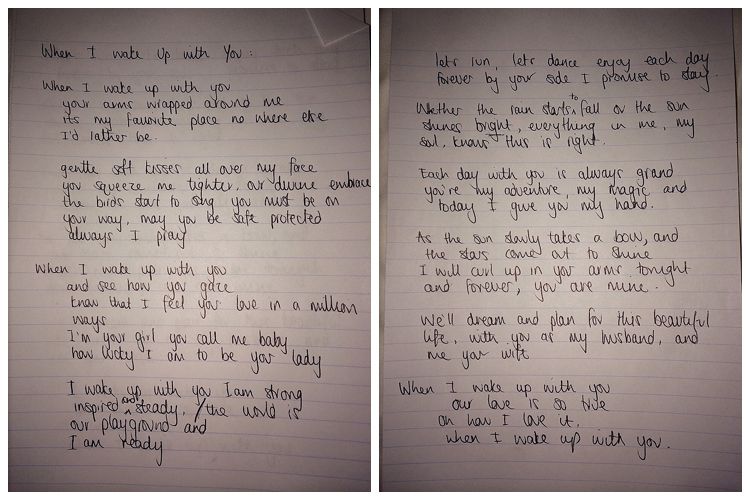 If I could, I would share every single photo from this wedding! I absolutely loved it. This isn't all the photos, but there are alot! Enjoy!
Nics and Garren, you guys are stunning. Thank you for an amazing day.
A few words from the Bride and the list of suppliers:
Thanks for adding us to your blog we are very grateful that those nearest and dearest to us will get the acknowledgement they deserve! The build up to our wedding was so special and that is largely due to all the help, support and excitement from our family friends who have been in my life for many many years, they are in essence our 'aunties and uncles' n all and were so willing to step in!
Nails and Pampering: 
Pink Petals
Contact: Janet
Candice had planned a stunning pamper day with my close girls, mom and aunt on Thursday to get our beauty on for the weekend ahead, they were able to accommodate all of us and the service was fantastic!
Hair:
Thymeless Salon
Stylist and Owner: Ronel Van Rensburg
083 369 7176 or nellavanrensburg9@gmail.com
– Ronel is based in Westville
Make Up: 
GorJess Make Up
Jessica: 083 783 5041
– one of my best friends based in CT working on a number of Hollywood series! A truly talented and special girl!
Barbara Roets from Hair By Barbs: 083 306 1172
– another one of my most precious friends who is a qualified make up artist and hair stylist based in Kloof, Durbs
Dress:
Vera Wang purchased from the Bridal Garden in New York, New York, all proceeds go towards education in NYC as the gowns are donated by the designers.
I had originally looked in SA for my dress with my mom and sister but had no luck finding a dress that felt like 'the one' and fell into budget and while most girls enjoy the hunt and shopping I felt like I was being yanked and squeezed into dresses that were not me. Living in New York for the build up to my wedding I knew that I would find a dress but wasn't looking forward to shopping on my own and the prices that follow, my amazing mom planned a trip to visit me and find the dress. We had done a trip to Boston before hand and when we arrived in NY the search was on, we had 3 days realistically to find a dress and being May the pressure was on. It was very difficult for me to justify spending so much money on a dress I would wear once and while I didn't try on hundreds I had been into a number of shops in Johannesburg and NYC and I felt like just another catalogue bride, when I tried on Hannah (the dresses name) I just knew…. I always thought that was nonsense but when I looked at my mom and could see the same response in her eyes it was a match made in heaven, the dress was unique which is exactly what I wanted and the funds went to a great cause which made the whole experience incredible! We went for a coffee to make a decision, call my sister and Billy and they both told us to run back and buy it before someone else did! We left with a Vera Wang! Every girls dream and so ironic as I'm not someone to chase brands but how could you not fall in love with a Vera that would help little kiddies learn how to read fairytale stories! I'm sure you'll find me watching TV on sundays in my gorgeous gown or taking walks through Central Park as I just simply did not want to take it off. I felt like I was walking in a cloud, like a true princess!
Esme Viljoen 083 615 7560
– A Durban based designer in the Waterfall area did the alterations needed on the dress which was no small task with 7 layers of fabric to skilfully work through as the detail was extremely delicate. She was recommended by Minty's as one of Durbans best designers who typically makes dresses but was willing to take on the challenge that was Hannah!
Jewellery: 
I wore one of my moms wedding bands for the sentimental element (on my right hand), a beautiful pearl bracelet from the Thomas Sabo Charm Club which was given to me by my two closet friends from Varsity and pearl earrings borrowed from my aunt which she wore on her wedding day (from Louise Carver's range Jingle and Chimes)
Printing, Stationery and Ribbons: 
Mark-it-wise:
Contact David: 031 267 1444 art@mark-it-wise.co.za
– our family business that specialises in corporate and promotional gifts and branding. Growing up with this family business I knew that their was nothing impossible to source and that they knew how to make creative choices on a budget.
Decor:
We were so lucky to have all hands on deck when it came to the decor, our two close family friends Carol and Athene helped my mom tremendously and they all happen to be extremely talented, creative, hard working, super moms! With me being in New York they had to do a lot more than just event coordination, they sourced, searched and sewed which was a true labour of love! Our venue was really a blank canvas which meant lots of finer details had to be considered and as you can see from the pics everything was thought of!
We sat on Wednesday night as a family ironing the napkins and cutting ribbon whilst my mom sewed the hems on all the bridesmaids dress which were from www.promgirl.com – we sat with a glass of wine (or two) and had a special time.
Carol's company Kiss Me Vintage has the most divine decor items which are manufactured locally and will brighten up any home or event with a touch of true style and elegance  https://www.facebook.com/KissMeVintage  Carol 083 786 8530
Athene's company Lux Hire has an outstanding range of unique and exclusive items. Athene: 031 266 8532 or email athene@blendsa.co.za
We also used Settings Hire for some of the cutlery, table clothes and glasses. Heather 031 701 6391
Videographer: A friend from Varsity who has since moved on to becoming a great success in the wedding industry, they were awesome and have been shooting around SA for a long time!
Daryl Kotze (Precision Cut) 084 419 0102 http://www.precisioncut.co.za/
DJ: The BEST wedding DJ!
Greig Lupke 083 799 2510
– Greg did a close friend of mine's wedding a four years before and we remembered him all that time later when we started planning ours. Book him in advance as he books up quickly!
Beer on Tap: 
Odyssey Craft Beer http://www.odysseycraftbrewery.com/
Contact Ashton 072 9436 644
– a father and son brewery based in Drubs, Garren loves craft beer so much so he started brewing as a hobby we simply had to have beer on tap and he wasn't sure his home brewery could meet the demand of our party animal friends!
Venue: 
The Litchi Orchard – the venue does a stunning night market on the last Friday of every month which is definitely worth the drive, its a special place for families to enjoy and look out for Ashton and his dad at the Odyssey beer taps.
contact Jeremy@litchiorchard.co.za
– we attended a night market as someone suggested the venue and after seeing how festive and different the farm was we didn't bother looking any further, it just felt like us.
AND Obviously we had the Greatest most incredible organise-some-surferextras photographer!!!! We are so so happy you captured our wedding and are super excited to see the pics and see you at Candice and Tim's wedding!